Financial Advisors & Wealth Management in Philadelphia
The world continues to change and evolve a great deal and your life and goals have likely continued to develop as well. This is why the type of financial clarity and context provided by the team at Churchill Management Group has never been more important than it is right now. Our team of passionate and dedicated experts prides ourselves on our ability to provide you with the deeper insights and education necessary to make the most prudent decisions possible for your future.
Visit our Philadelphia location, headed by Jeff Glozer, for comprehensive wealth management, financial advice, and retirement planning solutions. We invite you to learn more about award-winning Churchill Management Group.
A Personal Touch to Achieve Your Goals
Our financial advisors make planning your future easier than ever before.
At Churchill Management Group, we fully understand that no two clients are the same. Everyone lives a different life, has different risk tolerances, and different goals regarding what they hope the future will hold. Armed with consistent, insightful advice, you will have access to the information needed to make better and more informed decisions regarding all of your goals and objectives. At that point, we'll also be able to provide you with the most important benefit of all: taking your vision of the future and aiming to bring it into reality in the most effective and straightforward way that we can.
Find our office near Center City West Quarter, one block away from 15th Street Station. Schedule an in-office consultation or call to speak with our local financial advisor now.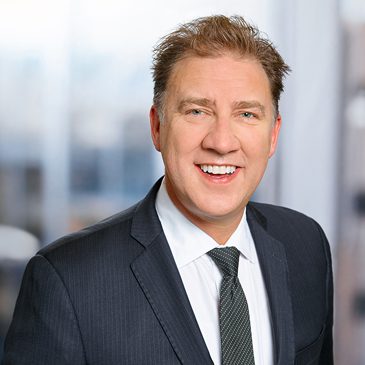 Jeff Glozer
Vice President
Mr. Glozer joined Churchill Management Group's Team in 2008 after spending fourteen years in the investment industry. Mr. Glozer began his financial services career with Morgan Stanley and then went on to become a proprietary trader at a large New York Stock Exchange member firm where he was involved in the development of various highly-profitable trading systems. Just prior to joining Churchill Management Group, Mr. Glozer served as a top performing Investment Consultant with TD Ameritrade.
Mr. Glozer graduated from Bowling Green State University with a Bachelor of Science degree in Finance and Marketing.
Nick Radtke
Vice President
Mr. Radtke joined Churchill Management Group as a Vice President after serving in various roles with Charles Schwab & Co., Inc. Most recently Mr. Radtke served as an Associate Financial Consultant in Irvine where his responsibilities included assessing client needs, conducting portfolio reviews and conducting investor education seminars. For six years prior to joining Charles Schwab, Mr. Radtke successfully managed three branch offices, with as many as twelve employees, for a privately held Forbes 500 company.

Mr. Radtke graduated from the University of Southern California (USC) with a Bachelors of Science Degree in Business Administration with an emphasis in Finance.
Scott M. Perkins MBA, CFP®
Vice President Director of Financial Planning
Mr. Perkins joined Churchill Management Group's Team in 2014 with over eighteen years of experience in the financial services industry. Prior to working at Churchill Management Group, Mr. Perkins worked at Ronald Blue & Co., specializing in comprehensive financial planning for high-net-worth clients and their families. Mr. Perkins began his financial services career in retail banking and real estate investing.


Mr. Perkins has a Bachelor of Arts Degree in Psychology from Cal. State University, Fullerton. In addition, he has two Master Degrees from Cal. State University, San Bernardino. These include a Masters of Business Administration and a Masters Degree in Finance. Coupled with his extensive experience and education, Mr. Perkins is a Certified Financial Planner (CFP®) making him uniquely qualified in the role he plays at Churchill Management Group.