Financial Advisors in Washington D.C.
Life is constantly changing—and our financial situations tend to change with it. Good planning takes time, a good eye for opportunity, and the assuredness to invest wisely. More than ever, deep industry insights and actionable financial advice is vital to one's fiscal future. Churchill Management Group is here to help, offering years of financial experience in advisory services. We aim to provide comprehensive financial planning every step of the way. Our financial advisors are passionate, dedicated, and well-versed in all things financial—assisting clients with carefully crafted custom-tailored plans.
Creating an effective financial strategy is key to discovering, nurturing, and maintaining confidence throughout life's many changes. Embrace your future with confidence, and manage it successfully with the help of a financial advisor.

Best-in-State Wealth Advisors & America's Top 250 Wealth Advisors
Randy Conner, President, named #1 Best-in-State Wealth Advisor for CA: Los Angeles for 2020 and #14 on the 2020 list of America's Top Wealth Advisors.*
*Please click for disclosures.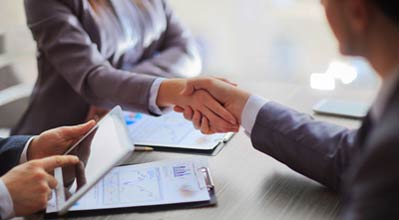 Our Mission
It is the mission of Churchill Management Group to build wealth for our Clients over the long term.
Contact
Washington D.C
Churchill Management Group
1300 I Street NW
Suite 400E
Washington, District of Columbia 20005
Toll Free: 877-937-7110
Fax: 323-937-0408
*Financial Planning Services Disclosure:
Churchill provides financial planning services to Clients that specifically engage Churchill for that service. The planning can include defining goals, designing a plan, assisting with implementing the plan, and evaluating and adjusting the plan over time, at the request of the client. The financial planning includes advice regarding securities investing and may include discussions of a client's tax, insurance, employee benefits, estate planning, and other issues. Churchill, however, does not provide legal, insurance, employee benefit, estate planning, tax, or accounting advice, and the client must rely on legal, insurance, and accounting professionals for that advice and documentation.