Financial Advisors in Scottsdale 
Financial plans are important to any life goal, whether it's one of passion or dedication. Additionally, good wealth management needs to be reliable and resilient. Churchill Management Group's goal is to provide this for the Scottsdale community.  Today's ever-changing financial demands can be overwhelming—but it's possible to engage them with confidence.
Our financial advisors approach every new challenge with first-class oversight. By making communication a priority, we aim to make your financial life easier. From wealth management to financial planning, our team uses leading insights to support Scottsdale residents. As new opportunities arise, a financial advisor can make all the difference.
A Personal Touch to Achieve Your Goals
Financial planning in Scottsdale – Our advisory services
Every person's goals and objectives are unique while they face their own individual challenges. At every turn, financial representation is important when facing these challenges. Churchill Management Group helps its clients create self-sustaining plans based upon years of experience. As your financial advisor, we believe every objective can become a reality. Our representatives offer key analysis to consider when working towards achieving your goals
We offer a multi-strategy approach in order to assist our clients achieve their goals while sleeping comfortably at night. Clients have full access to our menu of both tactical and fully-invested strategies to create a unique allocation best suited to their individual risk tolerance. In addition, clients may use our fixed income strategy to control and manage risk.
The United States tax code is complicated - an unfortunate reality trend that shows no signs of changing slowing down anytime soon. However,with the right partners by your side, we can help make sure you're taking advantage of every opportunity to save as much money. At your request, Churchill will provide a tax analysis and review (we would be glad to coordinate with your tax professional to determine any necessary changes). See disclosure below.
Trust & Estate Planning Review*
Whether it's an investment of time, money, or long-term planning, every day counts. Our financial advisors have experience working with our clients third-party estate planning lawyers, to help them implement successful investment approaches. Your wealth advisors, along with your Estate Planning Attorney, aim to use today's best investment management strategies, to help you make the financial decisions that matter the most. See disclosure below.
As your advisory firm, we aim to put your financial goals first. Every risk management plan is built for long-term care. Your investment advisor can help you make your own high-net-worth future, step by step. Our Investment Philosophy follows a systematic approach to investment management that aims to minimize risk while growing capital.
Retirement plans are tough to make. For this reason, we help retirees with the best approaches towards planning for their future. By providing a cash flow analysis of your income and expenses your financial advisor will help you make asset management decisions that are both flexible and built to last.
Meet Our Scottsdale Vice President
Don Richner, CFP®
Mr. Richner joined Churchill Management Group's Team in 2003. He started his career at Kennedy Cabot & Co., where he would become the head of block trading and Senior Registered Options Principal up to and through the firms' acquisition by TD Waterhouse. After which, he was Vice President and Branch Manager of the Beverly Hills branch of TD Waterhouse. Just prior to joining Churchill Management Group, Mr. Richner spent three years as a NASDAQ market maker for NDB Capital Markets, a division of Deutsche Bank. He has attained the professional designation of Certified Financial PlannerTM.
Mr. Richner graduated with a Bachelor of Arts degree from the University of Southern California.
GET IN TOUCH
Best-in-State Wealth Advisors & America's Top 250 Wealth Advisors
Randy Conner, President, named #1 Best-in-State Wealth Advisor for CA: Los Angeles for 2020 and #14 on the 2020 list of America's Top Wealth Advisors.*
*Please click for disclosures.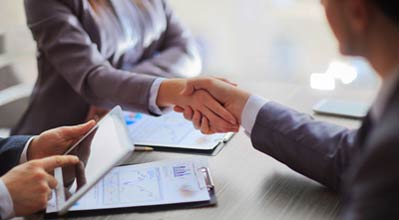 Our Mission
It is the mission of Churchill Management Group to build wealth for our Clients over the long term.
Contact
Churchill Management Group
7047 E. Greenway Parkway
Suite #250
Scottsdale, AZ 85254
Toll Free: 877-937-7110
Fax: 323-937-0408
*Financial Planning Services Disclosure:
Churchill provides financial planning services to Clients that specifically engage Churchill for that service. The planning can include defining goals, designing a plan, assisting with implementing the plan, and evaluating and adjusting the plan over time, at the request of the client. The financial planning includes advice regarding securities investing and may include discussions of a client's tax, insurance, employee benefits, estate planning, and other issues. Churchill, however, does not provide legal, insurance, employee benefit, estate planning, tax, or accounting advice, and the client must rely on legal, insurance, and accounting professionals for that advice and documentation.