Financial Advisors in Naples
Today's economy is constantly changing, making it difficult to discover, build and maintain an ideal financial plan. Fortunately, options to create brighter futures, financially, do exist. Coordinating and clarifying your financial life might seem intimidating, but we're here to help. The dedicated financial advisors of Churchill Management Group are highly-credentialed—having served Naples clients from all walks of life. We're here to provide the sound, comprehensive insights needed to create new financial cornerstones, and to protect those already established. The best financial foundations are built step by step, with diligence, teamwork and a positive outlook on the future.
By creating a thoughtful, flexible and dedicated financial strategy, you'll discover a future with many possibilities. And with every new possibility arrives new opportunities. Pursue new horizons with confidence, gathering valuable insights along the way.

Best-in-State Wealth Advisors & America's Top 250 Wealth Advisors
Randy Conner, President, named #1 Best-in-State Wealth Advisor for CA: Los Angeles for 2020 and #14 on the 2020 list of America's Top Wealth Advisors.*
*Please click for disclosures.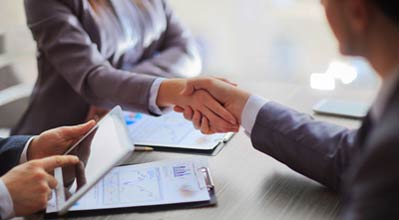 Our Mission
It is the mission of Churchill Management Group to build wealth for our Clients over the long term.
Contact
Naples
Churchill Management Group
4851 Tamiami Trail North
Suite #200
Naples, FL 34103
Toll Free: 877-937-7110
Fax: 323-937-0408
*Financial Planning Services Disclosure:
Churchill provides financial planning services to Clients that specifically engage Churchill for that service. The planning can include defining goals, designing a plan, assisting with implementing the plan, and evaluating and adjusting the plan over time, at the request of the client. The financial planning includes advice regarding securities investing and may include discussions of a client's tax, insurance, employee benefits, estate planning, and other issues. Churchill, however, does not provide legal, insurance, employee benefit, estate planning, tax, or accounting advice, and the client must rely on legal, insurance, and accounting professionals for that advice and documentation.