Financial Advisors in Los Angeles
To say that the world continues to change and evolve a great deal is, at this point, probably an understatement. Your life and goals have likely continued to evolve as the world has done the same – which is why the type of financial clarity and context provided by the team at Churchill Management Group has never been more important than it is right now. Based in Los Angeles, our team of passionate and dedicated experts prides ourselves on our ability to provide you with the deeper insights and education necessary to make the most prudent decisions possible for your future.
When you develop a financial plan that integrates your personal life and your finances, you won't just be ready to take on today, you'll be ready to take on tomorrow as well.

Best-in-State Wealth Advisors & America's Top 250 Wealth Advisors
Randy Conner, President, named #1 Best-in-State Wealth Advisor for CA: Los Angeles for 2020 and #14 on the 2020 list of America's Top Wealth Advisors.*
*Please click for disclosures.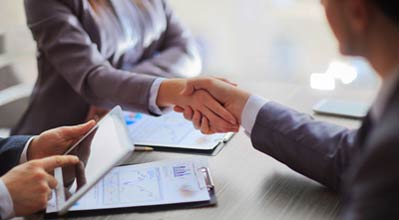 Our Mission
It is the mission of Churchill Management Group to build wealth for our Clients over the long term.
*Financial Planning Services Disclosure:
Churchill provides financial planning services to Clients that specifically engage Churchill for that service. The planning can include defining goals, designing a plan, assisting with implementing the plan, and evaluating and adjusting the plan over time, at the request of the client. The financial planning includes advice regarding securities investing, and may include discussions of a client's tax, insurance, employee benefits, estate planning and other issues. Churchill, however, does not provide legal, insurance, employee benefit, estate planning, tax or accounting advice, and the client must rely on legal, insurance and accounting professionals for that advice and documentation.