Financial Advisors in Los Angeles
To say that the world continues to change and evolve a great deal is, at this point, probably an understatement. Your life and goals have likely continued to evolve as the world has done the same – which is why the type of financial clarity and context provided by the team at Churchill Management Group has never been more important than it is right now. Based in Los Angeles, our team of passionate and dedicated experts pride ourselves on our ability to provide you with the deeper insights and education necessary to make the most prudent decisions possible for your future.
When you develop a financial plan that integrates your personal life and your finances, you won't just be ready to take on today, you'll be ready to take on tomorrow as well.
A Personal Touch to Achieve Your Goals
Our financial advisors make planning your future easier than ever before.
At Churchill Management Group, we fully understand that no two clients are the same.. Everyone lives a different life, has different risk tolerances, and different goals regarding what they hope the future will hold. Armed with consistent, insightful advice, you will have access to the information needed to make better and more informed decisions regarding all of your goals and objectives. At that point, we'll also be able to provide you with the most important benefit of all: taking your vision of the future and aiming to bring it into reality in the most effective and straightforward way that we can.
Wealth management is a critical service that allows us to combine a wide range of solutions together for one comprehensive strategy, all in the name of addressing the needs of clients like yourself. Once we understand as much as possible about what you want, we can tailor our financial strategies and create an individual allocation with the aim of achieving your goals.
The United States tax code is complicated - an unfortunate reality trend that shows no signs of changing slowing down anytime soon. However,with the right partners by your side, we can help make sure you're taking advantage of every opportunity to save as much money. At your request, Churchill will provide a tax analysis and review (we would be glad to coordinate with your tax professional to determine any necessary changes). See disclosure below.
Trust & Estate Planning Review*
An up-to-date estate plan helps ensure your legacy goals are properly in place. We will work directly with your estate planning attorney to make sure you are on track to achieve your goals for today and tomorrow. See disclosure below.
Every investment strategy brings with it a certain amount of risk, but the key to managing it involves understanding as much as possible about what it actually means as it relates to your situation. We'll look at your current situation - to help you make better and more informed decisions.
You've worked incredibly hard your entire life, and you deserve to live out your retirement years in comfort. But that isn't something that will just happen - you need the right retirement plan in place in order to do it. Our team will look at your sources of income, estimated expenses, your assets, risk, and more - all to help come up with the actions necessary with the goal of achieving your retirement goals.
Best-in-State Wealth Advisors & America's Top 250 Wealth Advisors
Randy Conner, President, named #1 Best-in-State Wealth Advisor for CA: Los Angeles for 2020 and #14 on the 2020 list of America's Top Wealth Advisors.*
*Please click for disclosures.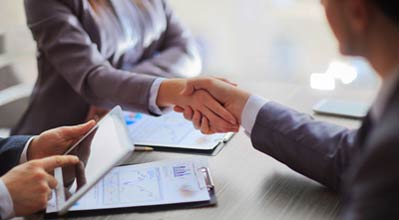 Our Mission
It is the mission of Churchill Management Group to build wealth for our Clients over the long term.
*Financial Planning Services Disclosure:
Churchill provides financial planning services to Clients that specifically engage Churchill for that service. The planning can include defining goals, designing a plan, assisting with implementing the plan, and evaluating and adjusting the plan over time, at the request of the client. The financial planning includes advice regarding securities investing, and may include discussions of a client's tax, insurance, employee benefits, estate planning and other issues. Churchill, however, does not provide legal, insurance, employee benefit, estate planning, tax or accounting advice, and the client must rely on legal, insurance and accounting professionals for that advice and documentation.