Financial Advisors in Chicago
Today's most effective financial strategies are comprehensive.  We at Churchill Management Group want to help inspire confidence throughout our Illinois communities. As your investment advisor, we believe a holistic approach to every financial strategy is vital. Whether you need assistance with identifying your current financial needs, are investing in an unfamiliar market or need financial guidance – our team of wealth advisors puts its many years of knowledge to good use. Your goals are our central focus, and we're well-acquainted with the many financial challenges and opportunities our Chicago Clients may face.
An extraordinary future may not be far off—and the trip may be much shorter with the company of a financial advisor. We're committed to helping you create your financial plan's foundation—brick by brick.
Best-in-State Wealth Advisors & America's Top 250 Wealth Advisors
Randy Conner, President, named #1 Best-in-State Wealth Advisor for CA: Los Angeles for 2020 and #14 on the 2020 list of America's Top Wealth Advisors.*
*Please click for disclosures.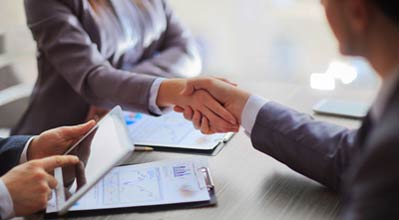 Our Mission
It is the mission of Churchill Management Group to build wealth for our Clients over the long term.
Contact
Chicago
Churchill Management Group
30 S. Wacker Drive
22nd Floor
Chicago, IL 60606
Toll Free: 877-937-7110
Fax: 323-937-0408
*Financial Planning Services Disclosure:
Churchill provides financial planning services to Clients that specifically engage Churchill for that service. The planning can include defining goals, designing a plan, assisting with implementing the plan, and evaluating and adjusting the plan over time, at the request of the client. The financial planning includes advice regarding securities investing, and may include discussions of a client's tax, insurance, employee benefits, estate planning and other issues. Churchill, however, does not provide legal, insurance, employee benefit, estate planning, tax or accounting advice, and the client must rely on legal, insurance and accounting professionals for that advice and documentation.