Volatility struck the markets as news over the weekend spread of new coronavirus cases outside of China, namely in South Korea and Italy. The reaction has been sharp and swift but that is a common reaction based on past epidemics.
For example, if we take a look at previous epidemics such as the Zika Virus and Avian Flu we see a similar pattern. The sell-off is sharp but short-term.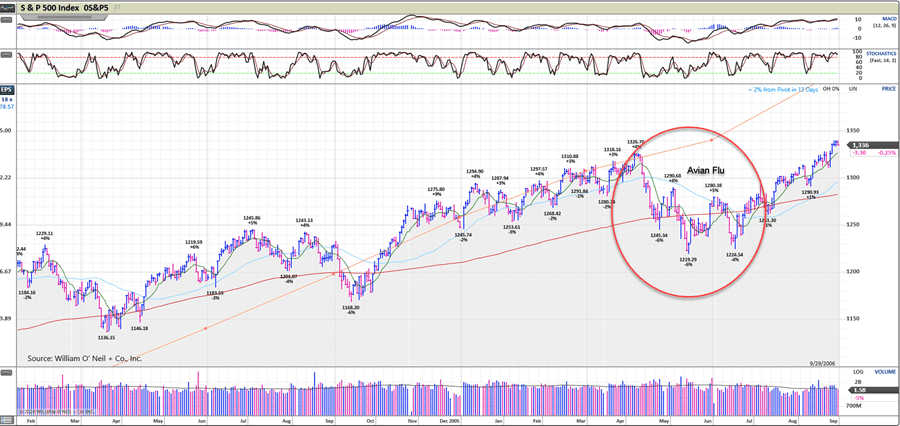 At this point, markets have come straight off their highs and have become oversold quickly. We are now down 7.5% on the S&P 500, only 5 days removed from all-time highs. Based on the extreme readings, the expectation is that we should see an oversold bounce at some point with both the 200 day moving average and the November breakout within reach on the S&P 500. Those areas should act as support.
We will know much more about the nature of the sell-off based on how it reacts on the bounce. Even if we have seen the ultimate top, history tells us that topping is a process and that there will be opportunities to make adjustments down the line. We will continue to watch the situation very closely.
Have Questions? Ask the Experts.
Contact your Churchill Representative to ask for an opinion on a stock, an analysis on your outside portfolio, or even just a general question on the market.
(877) 937-7110