Here at Churchill Management Group it is not just about our Multi-Strategy Investment style or even our Financial Planning. It is about our Clients and their individual goals and objectives. We pride ourselves on building relationships with our Clients and providing them with a dedicated service team making sure we have consistent communication so that we might best understand their unique risk profiles.
We have been entrusted by Clients since 1963 with something more valuable than their investable assets, we have been entrusted with their futures. We use disciplined investment philosophies which focus on investing from both a top down and bottom up perspective. We utilize a holistic approach where the big picture is taken into account. This allows for the effective management of our Clients' wealth based on their unique goals.
We are highly client focused. This means we invest the time necessary to understand you and your specific needs. Through this strategy, we provide the appropriate specialized education and advice that you need for exceptional decision-making. Contact us today and find out first hand why Churchill Management has been a successful RIA since 1963. We look forward to assisting you.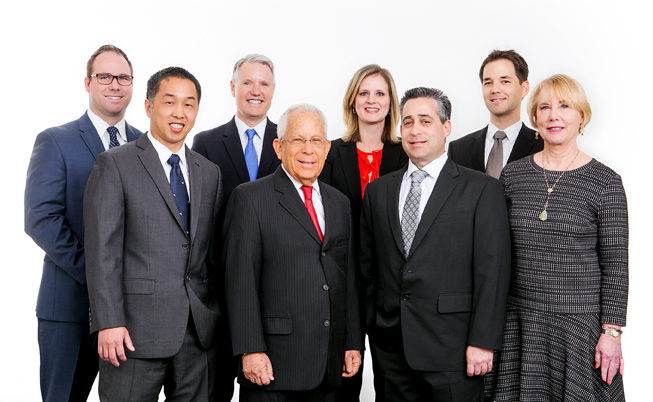 On behalf of everyone at Churchill Management Group it is my pleasure to welcome you to our website. Churchill Management Group has been a trusted name in the wealth management industry since I founded the company in 1963. At Churchill, we are committed to providing you with the highest quality Investment Management and Financial Planning Services. Since inception our Premier Wealth Tactical investment philosophy has provided our Clients a wealth-building experience by using a simple approach– aiming to grow capital in favorable markets and protect in less favorable, high risk environments. We also recognize that while all investors appreciate many decades of experience, they choose different paths in achieving their financial independence. At Churchill we have a number of diverse strategies, including fixed income, so that we may customize portfolios based on individual needs and performance expectations. In addition to our portfolio management, we hope you take advantage of the Client experience where first rate communication is of the utmost importance. As you navigate our website, you will find many valuable resources including our market perspective letters, links to receive additional market information and details outlining our unique approach to investing. We would like to hear your thoughts on the website content. Please contact us with any questions or concerns. Thank you, Fred Fern
Executive Management
Churchill Management Group takes great pride in one of our truly unique features, a stable management team that has largely been in place since 1969. They are responsible for determining the firm's direction and instilling a client-centric focus throughout the company.
Research Management
Our Research Management Team has a large breadth of knowledge and experience in determining and executing our investment strategy. They have successfully guided our clients through both Bull Market rallies and Bear Market declines.
Client Relations
Our experienced and knowledgeable client associates are dedicated to providing the best service and wealth management possible to help our clients achieve their financial and personal goals.
Operations Leadership
From protecting your financial data to providing clients with comprehensive account information, our operations team is committed to ensuring our clients receive the best experience possible when they become a Churchill Management Group client.
Investment Risk Disclosure
Investment Risk Disclosure Clients should invest with a long-term time frame and understand that no one can guarantee investment results. Investing in the securities markets entails the risk of loss. In all events, each account is assigned general investment percentage goals/guidelines and an investment strategy, both of which may change from time to time upon direction from the Client. The Client understands these goals/guidelines are approximate and the actual amount invested in each asset class may vary considerably depending on Management's assessment of market risk and the specific investment strategy chosen by the Client. At times, Churchill Management Group may choose to invest accounts, including accounts which have assets with a fixed income and equity goal/guideline, above the equity goal/guideline set by the Client, effectively adjusting the balance of the portfolio, as Churchill Management Group determines in its sole discretion, that under present market conditions so doing would be in the reasonable best interests of the portfolio. Churchill Management Group may employ defensive investment strategies notwithstanding Clients' investment strategies and restrictions. Clients should understand that both Fully Invested and Tactical investment approaches come with the risk of loss. Fully Invested strategies are not concerned with overall market risks, staying invested even during bear markets. While Tactical strategies aim to reduce exposure prior to bear markets, no guarantee can be made as to success. No guarantee can be made as to curtailing tax liabilities and Clients should look to their separate tax advisor for tax advice.
Financial Planning Services Disclosure
Financial Planning Services Disclosure Churchill provides financial planning services to Clients that specifically engage Churchill for that service. The planning can include defining goals, designing a plan, assisting with implementing the plan, and evaluating and adjusting the plan over time, at the request of the client. The financial planning includes advice regarding securities investing, and may include discussions of a client's tax, insurance, employee benefits, estate planning and other issues. Churchill, however, does not provide legal, insurance, employee benefit, estate planning, tax or accounting advice, and the client must rely on legal, insurance and accounting professionals for that advice and documentation.