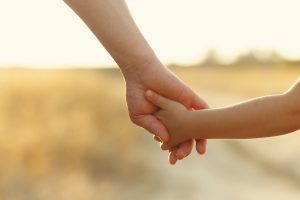 You probably already know some benefits of a Roth IRA, to plan for your future and aim to avoid tax liability. Nearly 44 million Americans have at least one type of IRA, which is usually either a traditional IRA or Roth IRA.
Even if you know the benefits, though, you may not know that you can fund a Roth IRA for your child. An individual retirement account might not be on your radar for your child yet, but it's an important consideration for their future. Instead of waiting to start that planning process, though, the Roth IRA gives you the opportunity to discuss finances, money, and even the future with your child now. 
So, what are Roth IRAs? What are the benefits? Let's break down the pros and cons so you have all the information you need to determine whether funding Roth IRAs is the right choice for you and your family. Beyond just what it is and how it will affect you and your child, you should also be prepared to learn the rules, so you'll understand what you can and can't contribute. 
Jump to a Section:
What Is a Roth IRA?
A Roth IRA is just one type of individual retirement account. It's not as popular as a traditional IRA, but millions of Americans still fund these accounts as a way to plan for their retirement and future. Roth IRAs are beneficial for your kids since the money will remain in the account for a prolonged period of time, generating non-taxable income.
It might seem a little confusing since you'll still need to open it on your child's behalf until they reach the legal age requirement. Even though your child may not be old enough to open their own account, they are still old enough to learn the basics of finance. You and they can contribute post-tax, earned income even when they are underage. 
Why Should You Consider Funding a Roth IRA for Your Child? 
Roth IRAs are a great way to set money aside for your child's future. One of the nice advantages of a Roth IRA is that your kids can withdraw the money that's been contributed without penalty, unlike other types of retirement accounts like the traditional IRA. 
So, it's a flexible way to save money for your child's future, while offering lessons in finances and money management that will be beneficial for their future. If you're looking for a way to save money, with investments that will grow over three or four decades, this is a solution for you.
What Rules Should You Know About for Your Child's Roth IRA?
The Roth IRA is easy to set up for your child, but there are some rules you'll need to know about to avoid confusion and missteps in your investment. Here's a quick list of rules for Roth IRAs for kids. 
Your child can be any age. 

Just like with your Roth IRA, there are limits on how much you and your child can contribute to their Roth IRA. For kids, the contribution limit is $6,000 in 2022. 

Your child must be able to prove "earned income." That could include self-employment wages like moving the lawns, walking dogs, house-sitting, or other freelance gigs. It can also include W-2 income if they work for the grocery store or other business. 
You can contribute to your child's Roth IRA, but you need to make sure that your child's earned-income contribution matches your contribution amount. So, if your child has earned income in the amount of $1,000 for the year, the Roth IRA contribution can equal that amount. 
You should be aware, though, that the earned income contributions can't be in the form of allowances where your child might do chores to earn cash. Your child also should not contribute money that was given as a cash present or gift. As you discuss and learn more about contributions with your child, you should encourage your child to keep records of their earnings. It's all part of learning more about finances, but also preparing for taxes and future earnings. 
How to Open Your Kid's Roth IRA
It's not enough that you have good intentions for your child's future, although that may be an important factor in your decision to open a Roth IRA for your kid. Your child must have earned income. So, in addition to teaching your kids about the value of an investment and saving for the future, you're also encouraging them to get a job or find freelance work. 
When you open your child's Roth IRA, you'll need to have your Social Security number ready, as well as your child's Social Security number, birth date, and personal details. It's not a complicated process. A financial advisor can typically walk you through the entire process in a matter of minutes. As the custodian of the Roth IRA account, you can open it, manage it, and contribute to it on behalf of your minor as long as you keep those important rules and requirements in mind. 
Pros of Funding a Roth IRA for Your Child
Even if Roth IRAs were never something you've considered in the past, look at the important benefits of starting your child's savings off in such a significant way. 
Your child can contribute to the Roth IRA no matter what their age. 

It's never too early to start contributing to a Roth for retirement.

It's a great way to introduce your child to

learn about finances

, with tips that will ensure their success.

You can use your child's Roth IRA fund for emergencies. 

It's also a way to save for qualified education expenses.

Your child could also use the Roth IRA fund as a down payment for a house. 

It's a better (and smarter) way to set aside money for your kids, compared with a savings account. 

As an investment, it will ideally continue to grow as long as you leave the money in the account. 
Funding a Roth IRA for your child can have important benefits, but you need to know what it will mean for your own financial situation and future. What are the implications of a Roth IRA for your child? What could be so negative about planning for your child's future? 
Cons of Funding a Roth IRA for Your Child
As you consider the cons of funding a Roth IRA for your child, one of the first considerations might be that you need to think of your own retirement first. So, here are a few cons you should consider. 
You're already saving for their education in other ways.

There are other pressing priorities. 

You may not have considered all the

implications of contributing to an IRA

.

They should learn how to earn and invest their own money, without your help. 

You will be required to open a custodial Roth IRA and be the custodian of the fund.

There are Roth IRA contribution limits.

Maybe your income exceeds the limits.

Your child must have earned income to contribute to the Roth IRA.

There are state and federal regulations to consider. 

You prefer traditional IRAs or you don't understand the difference between Roth IRAs vs traditional IRAs.

Maybe you're nervous about managing your Roth IRA.

You will need the money for other investment
Not every parent agrees that it's a good idea to fund Roth IRAs for kids, even with the potential tax advantages. Maybe you want your child to learn about finances and investing on their own. Or, maybe you simply don't have the bandwidth. 
No matter what your current financial situation is, or what your thoughts are on teaching your kids about finances and money, you should still reach out to a registered investment adviser to get all the facts about investment strategies that are best for you and your family.
What's So Great About Roth IRAs for Kids? 
There are other ways that you can invest for your child's future, so why is the Roth IRA such a great option for your kids? If you look at your own history of investing, and notice when you first started, you'll see why it's a great idea to start your kids out as soon as possible. 
FAQs
Is a Roth IRA good for a child?
Yes, a Roth IRA can be an excellent way to save money for your kids. Instead of waiting for your kids to leave home and start their careers, you can begin contributing to their individual retirement account when they are still young. That gives them years or even decades for those contributions to grow, tax free.
Can parents contribute to a Roth IRA for a child?
Yes, as a parent, you can fund and contribute to a Roth IRA for your child. It's often called a "custodial IRA," because you are the custodian of the Roth IRA account until your child is old enough to legally take over. It's important to consult with a financial advisor to make sure you're following all the state and federal regulations.
What is the benefit of starting a Roth IRA as a teenager?
If you start a Roth IRA as a teenager, you're just jumpstarting your retirement account. You're putting money aside, tax-free, for the future; but you're also learning about your finances. It's a learning experience that will help you better understand the value and importance of saving for your future. On a more basic level, that jumpstart means that you're growing your investment over the next 30-40 years.
Do my kids pay taxes on my Roth IRA?
When you fund a Roth IRA, you've already paid taxes on your contributions. So, your child can withdraw the funds (without penalty) when they reach 59½, or they can take out the contributions that you put in, penalty-free.
How old does my child need to be to open a Roth IRA?
Your child will probably need to be 18 (or 21) years old before opening their own Roth IRA account. With an adult as a custodian, your child can have a Roth IRA account that is saving and investing money on their behalf at any time until they can legally assume responsibility for the account.
Financial Planning Services Disclosure; Churchill provides financial planning services to Clients that specifically engage Churchill for that service. The planning can include defining goals, designing a plan, assisting with implementing the plan, and evaluating and adjusting the plan over time, at the request of the client. The financial planning includes advice regarding securities investing and may include discussions of a client's tax, insurance, employee benefits, estate planning, and other issues. Churchill, however, does not provide legal, insurance, employee benefit, estate planning, tax, or accounting advice, and the client must rely on legal, insurance, and accounting professionals for that advice and documentation.