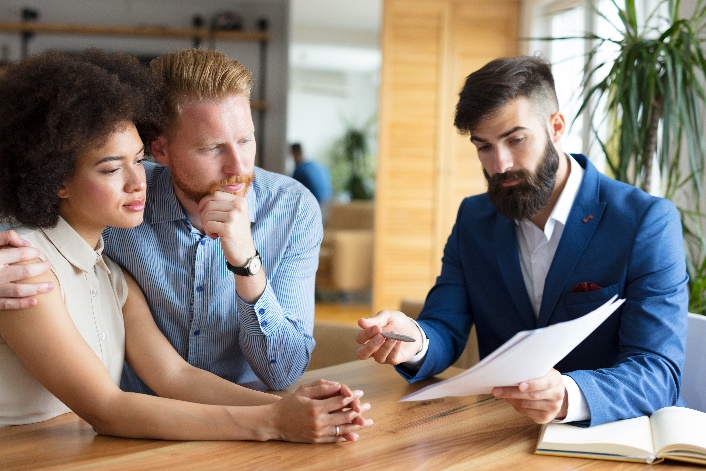 50+ Years in the Market: Our Insights
In a recent interview, CEO Fred Fern spills the details on an insider's look into a day at leading California advisory firm Churchill Management Group.
What really drives market volatility and performance?
"In addition to using Bill O'Neil's charting philosophy, we aim to own stocks that have a great business formula," Fern said. "We use charts to find securities that look like they are on the rise, which are called momentum stocks. Using a combination of tactics, our firm stands out from the pack with a diverse strategic method."
"We not only aim to understand the fundamental factors of the market but also to focus on earnings and value," said Fern. 
Earnings and value are two of the most important factors Churchill requires to make investment decisions.  Fern and the team of strong portfolio managers developed technical and fundamental indicators for one-of-a-kind Tactical strategies that serve as reference points for them to make the best investment decisions.
Along with their unique strategies, another factor that sets Churchill apart as a leading advisory firm is their extensive market experience. With 50+ years in the market, founder and CEO of Churchill Management Group, Fred Fern, has always lived by a strong firm wide philosophy, that it is the mission of Churchill Management Group to build wealth for their Clients over the long term.
Schedule a financial plan with one of our representatives:
https://www.churchillmanagement.com/schedule-financial-plan
Fred A. Fern, C.I.C
CHIEF EXECUTIVE OFFICER  & CHAIRMAN
Fred Fern founded leading advisory firm, Churchill Management Group in 1963 and is currently Chief Executive Officer and Chairman of the Board of Churchill Management Corporation. He chairs the Churchill Management Group investment team, which is responsible for managing all of the firm's investment accounts and is now a top money management firm in Los Angeles. The entire portfolio management team has been intact together for over ten years with the senior management team bolstering over 150 years of experience.
Growing up in the Los Angeles neighborhood of Hancock Park and always wanting to serve his community, Mr. Fern's foray into establishing the now leading investment management firm stemmed from a failed IBM investment as a young man in the 1960's. Triggering a new found interest in charting the market, he recruited Bill O'Neil as mentor, who later would go on to establish, financial research and media company, Investor's Business Daily.
With over fifty years of experience in the management of securities investments, real estate investments, economic and political analysis, and counseling corporations and large investors on a variety of business, economic and financial issues, Mr. Fern has now become a top, award-winning independent advisor. Most recently, Mr. Fern was recognized as one of Barron's "Top 1200 Financial Advisors" in the state California for 2017.*
See additional disclosures here: http://www.churchillmanagement.com/services-q10321-